Impact Healthcare REIT snaps up south-west care home for £5.75m
Impact Healthcare REIT has acquired a purpose-built, 83-bed care home in south-west England for £5.75m.
The London care home investor said all of the property's bedrooms are ensuite and the home has a good reputation locally with a well-established trading history.
Impact Healthcare REIT has appointed one of its existing tenants, Minster Care Management, as the new tenant of this home at an initial rent of £414,000, giving a net initial yield of 7.2 per cent.
The unnamed property benefits from a new, unbroken 20-year lease, with rent subject to an annual upward-only review linked to the Retail Price Index, with a floor of two per cent per annum and an annual cap of four per cent.
In a related development, Impact Healthcare REIT has sold Heeley Bank, a 67-bed care home in Sheffield, which was acquired as part of a portfolio of four homes leased to MMCG in March 2020.
The sale at £1.68m was 29 per cent above the purchase cost of the home and 12 per cent above the carrying value at 30 June 2021.
Other News
Featured Supplier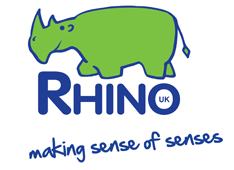 Rhino UK is a leading supplier of multi-sensory equipment offering complete design, installation and maintenance service. For more than 75 years' combined experience working with Local Councils and Government Sectors serving Health and Education establishments