Orders surge for Mechline hygiene system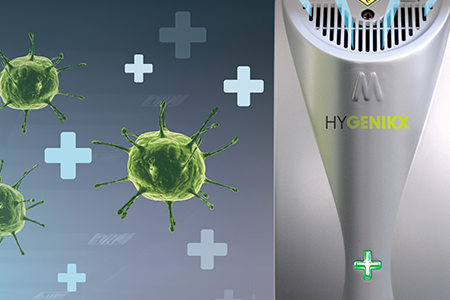 UK manufacturer Mechline Developments has reported a surge in orders for its HyGenikx wall-mounted air and surface steriliser amid the global coronavirus pandemic.
The Milton Keynes outfit said it has seen orders accelerate in the UK, across Europe and South America.
Mechline claims its HyGenikx hygiene amplification device is proven to eradicate harmful bacteria and viruses, including those in the same family as the latest Covid-19 pandemic.
The unit has now been backed by respected microbiologist Dr David Webber, who has clarified how HyGenikx performs in relation to the 'Severe Acute Respiratory Syndrome Coronavirus 2' (SARS-CoV-2), the full name of the coronavirus strain.
"Without testing HyGenikx against SARS-CoV-2 (or a suitable surrogate) I cannot categorically state that HyGenikx can kill this coronavirus: however there is a great deal of scientific evidence that this technology can kill a wide range of other microbes that are much more difficult to eradicate than SARS-CoV-2," said Webber.
"HyGenikx technology has been tested against MS-2 coliphage (a surrogate for Norovirus), and achieved significant reductions in counts in both air samples and on surfaces. MS-2 is a non-enveloped virus which is more difficult to kill than the lipid-enveloped SARS-CoV-2."
The product range is also proven to extend the shelf-life of stored perishable fresh food by an average of 58%, with some produce proving to last as much as 150% longer.
Other News
Featured Supplier

NAPA is a charity and membership organisation dedicated to understanding the needs of people in care settings and equipping staff with the skills to enable people to "enjoy spending time purposefully and enjoyably doing things that bring them pleasure and meaning", (SCIE 2011).
We firmly believe that activity is at the heart of good care and...