ADASS slams strings attached to £600m Infection Control Fund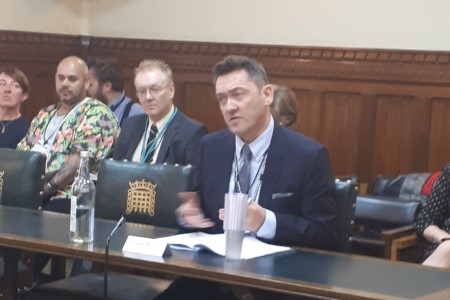 The UK government's £600m care home Infection Control Fund is unnecessarily bureaucratic and places an intolerable burden on providers and local authorities, according to the Association of Directors of Adult Social Services (ADASS).
In a letter to Care Minister Helen Whately, ADASS president James Bullion (pictured) warned the complexity of the scheme is too difficult for providers to claim expenditure and is "impossible" for local authorities to deliver within required timescales.
Bullion said local and national providers have deep concerns with the "extremely detailed" accounting associated with the scheme, which was announced by Prime Minister Boris Johnson on 13 May.
"The conditions being attached to this funding are so restrictive and the reporting so onerous that providers are going to struggle to justify expenditure and local authorities are going to struggle to provide assurance resulting in large amounts of the money going unspent or worse clawed back," he wrote.
"This risks complicating things and damaging crucial local relationships that are vital to ensuring people get the care and support they need," he added.
In addition, Bullion said evidence gathered by ADASS from providers showed £600m is inadequate to cover their additional costs of tacking Covid-19.
"A very big proportion of this is the costs of PPE. We are awaiting a response from government but have made clear that the funding available is insufficient to cover the real costs being faced by providers and local authorities," he added.
Bullion also questioned why the Infection Control Fund cannot be used to buy PPE.
"We know from the evidence we have gathered the scale of inflated pricing for PPE being faced by providers and local authorities and the real cost of this to local councils," he added.
Other News