NAO: Covid outbreaks reported in 5,900 England care homes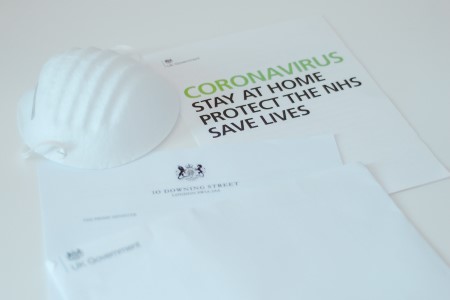 Covid-19 outbreaks were reported in around 5,900 care homes in England – 38% of the national total- between 9 March and 17 May, according to a National Audit Office (NAO) report.
The NAO's 'Readying the NHS and adult social care in England for Covid-19' report found reported outbreaks peaked in the first week of April, with just over 1,000 homes a week.
Some parts of the country were more affected than others with just under half of all care homes in north-east England, for example, had reported an outbreak by 17 May.
The NAO noted that until mid-April there was a policy to test no more than five symptomatic residents in any one care home.
Between 17 March and 15 April, around 25,000 people were discharged from hospitals into care homes, compared with around 35,000 people in the same period in 2019.
Due to government policy at the time, not all patients were tested for Covid-19 before discharge, with priority given to patients with symptoms.
On 15 April, the policy was changed to test all those being discharged into care homes. It is not known how many patients discharged to care homes had Covid-19 at the point they left hospital, the NAO said.
Care England, the representative body for independent providers of adult social care said the sector has tackled the pandemic against a backdrop of "insufficient funding, lack of PPE and an inadequate testing regime".
"Let's be clear about this; the dice were loaded against care homes," said chief executive Martin Green.
"The government has attempted to alleviate certain pressures on the sector, but whilst the intention is there the Covid-19 relief funds have not made it to the front line. Instead they have been tied up in a tangle of bureaucratic spaghetti," he added.
Other News
Featured Supplier

Meltemi  have been designing and manfacturing garments for the healthcare market for over 30 years.  We are key providers to the NHS, private healthcare, GP surgeries and residential care homes market across the UK. So whether its tunics for nursing staff, blouses and suiting for administrative staff or catering or workwear uniforms we have it...
Upcoming Events
Birmingham, NEC
13-14 October
London, Epsom Downs Racecourse
19th October 2021
Cardiff, Cardiff City Stadium
9th November 2021
Pavilions Of Harrogate, Railway Road, Great Yorkshire Showground, Harrogate, HG2 8NZ
16th November 2021