Person Centred Software partners with NHS Digital for GP data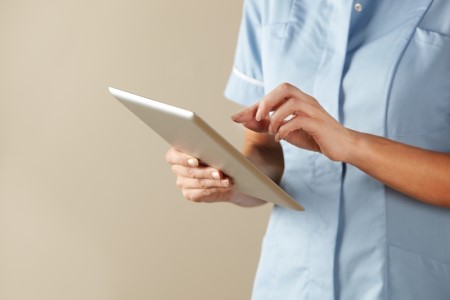 Care technology provider Person Centred Software (PCS) has hooked up with NHS Digital's GP Connect service to bring patient information directly to care homes in England.
The GP Connect team is supporting PCS through the process to enable the secure viewing of GP records via Access Record: HTML directly into the latter's Mobile Care Monitoring digital care system.
PSC said integrating with GP Connect will give registered nurses at care homes secure and direct access to information held by GPs enabling faster and better decisions to made.
This will benefit those providing and receiving care and deliver a smoother journey between health and care services, it added.
"We are now in an exciting digital era that enables interoperability with health services so that the best quality of care and support can be given to those living in care homes," said PCS head of product management Andrew Coles.
"Combined with being the first care home software provider to electronically transfer the hospital pack directly to hospitals – offering the ability to directly access GP Connect means that Person Centred Software will deliver true two-way interoperability to care homes to the NHS," he added.
Other News
Featured Supplier

Meltemi  have been designing and manfacturing garments for the healthcare market for over 30 years.  We are key providers to the NHS, private healthcare, GP surgeries and residential care homes market across the UK. So whether its tunics for nursing staff, blouses and suiting for administrative staff or catering or workwear uniforms we have it...